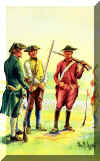 We come from all over!
Veterans and their Families United
A nation reveals itself not only by the men it produces but also by the men it honors, the men it remembers. President John F. Kennedy 25 October 1963
These are the individuals that have Joined the battle
* will indicate state Points of Contact with city
(Note) Where appropriate websites are listed also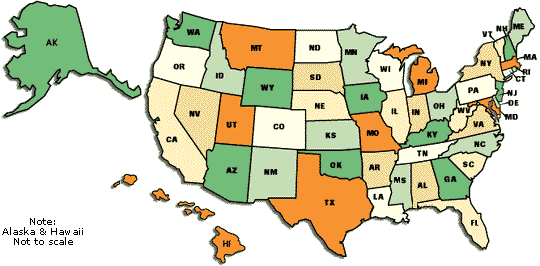 Jeffrey A. Trueman, President, "VERPA", Veterans Equal Rights Protection
Advocacy & Publishing, Inc., "Veterans for Equal Justice Under Law".
www.verpa.tpub.com

Bridget A. Turnage, Executive Director, "VERPA". We veterans, families
and friends endorse this party. Great work!
Alabama
Lonnie Shoultz
Arizona
Jessica A. Perry - Casa Grande *
Arkansas
John Harris - Berryville * American Volunteer Party of Arkansas
Harold V Martin Sr. - El Paso *
California
Maxine - Encino *American Volunteer Party of California
JOHN B. NOONE JR.
Donna Crowder
Colorado
STEVE MUNGIE
Connecticut
Delaware
District of Columbia
Gustavo Limon
Florida
Joe Priestley - Panama City *American Volunteer Party of Florida
John T Royston - Panama City *
Arthur Nenstiel - Spring Hill *
Gayla Suzann Jones - Middleburg
Wayne Smyly
Daniel J Hayston
JOANNA H RYDZEWSKI
Georgia
Arthur W Garland Sr
Virginia Garland
Hawaii
Harry Arthur Winterholer - Honolulu *
Idaho
Illinois
Indiana
John C. Chamers - Indianapolis *
Iowa
Kansas
Kentucky
Samuel Glenn Jr. - Owensboro *
Douglas E. Kennedy
Louisiana
Maine
Maryland
Massachusetts
Michigan
Dr. Richard Schramke - Frankenmuth *
James H. Devereaux *American Volunteer Party of Michigan
Minnesota
Mississippi
Missouri
Montana
Nebraska
Nevada
Donald Christopher - Fernley *
B. W. Milne - Reno *American Volunteer Party of Nevada
New Hampshire
New Jersey
New Mexico
John O. Browning - Alamogordo *
Lauren L. Lindquist
New York
Michael F. Stout - Prattsburgh *
Thomas P. Donovan
Chuck *Doc* Stewart
North Carolina
Ellery D. DeSanto Jr. - Kill Devil Hills *
William Lee Peck Jr
North Dakota
Ohio
John Ingram
Oklahoma
Jack Hollinsworth - Comanche *
Oregon
Pennsylvania
Dwayne A. Wholaver, Sr. - North East *
Rhode Island
Frank "Rocky" Ray - Middletown *
South Carolina
South Dakota
Tennessee
Bruce K. Melson - Cookeville *
Joseph M. Coffey - Winchester *
Texas
Russell A. Volkert - Houston *
Charles L. Spinks - Cleburne *
David R. McCracken - Tomball *
Daniel Steve Villarreal
Mark Widerstrom
Philip E. Jones

Utah
Vermont
Virginia
Dale F. Rowand - Newport News *
Wendell B. Sanders
Washington
West Virginia
Donald Holland
Wisconsin
Thomas P. Skaug - Oshkosh *American Volunteer Party of Wisconsin
Wyoming
Puerto Rico
Other Locations
Wayne Wright
Eric G. Best

press here for sound