ALL Items above the Flag are not generated by US--they are from Server
We have no control over them nor do we endorse them in any way shape or form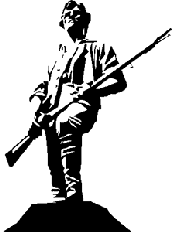 VETERANS' PARTY OF TEXAS
126 E. Main Plaza, Suite 6
San Antonio, Texas 78205
Phone: (210) 224-1468
9-9-03
Press Release: To all Texans and Media Outlets
Ref: Formation of Texas Party
This is to outline the Purpose, Principles and Plans for the Veterans Party of Texas
PURPOSE: To offer a moderate Party designed to break the gridlock of our two-Party system by representing all Americans with a special focus on VETERANS and WORKING-CLASS CITIZENS. The reason for this is that we currently have two Parties who have abandoned veterans and the middle-class. One Party currently represents Mainly the needs of the poor and the other Party represents the needs of the wealthy to the detriment of the working-class citizens.
PRINCIPLES:
We plan to promote our elected representatives based on principles of honesty and integrity as their Main qualifications.

These people need only be able to know the basic difference between right and wrong, and have an overriding since of equity.

Our candidates will not be attorneys (they have staff attorneys to advise them), with the obvious exceptions of elected Judge seats, since there is a basic conflict of interest with that profession combined with law making.

We plan to return to the founding fathers principles by nominating members of our community known to have impeccable morals and ethics, whom have the basic necessary intelligence and qualifications needed to lead.

Whenever possible we will attempt to recruit and nominate veterans for these positions who have already demonstrated a willingness to serve their fellow citizens in a selfless manner.

This country was built by a Congress and administrative representatives who were veterans, for the most part.

Our current representatives are composed of very few members of this special class.

A basic philosophy of our Party is to allow the citizenry to have a real say in the important policies of this country vis-ŕ-vis a national referendum during the normal national elections every two years, regarding major issues such as Social Security, Health Care, Immigration, Welfare, etc.

Another basic principle of our Party is to reduce the size of the Federal Government and return much of the power to the several States wherever possible, with the exceptions of National Defense, Banking etc.

We have a goal of balancing the budget by 2010.

It will be our policy to create a truly color-blind society through the enforcement of anti-discrimination laws as opposed to favoritism based on non-performance issues.

We will promote capitalism based on the performance of workers and students as opposed to need-based policy designed to spread the wealth evenly – a clearly socialist agenda.

We will promote the withdrawal of this country from the United Nations.

A Main goal of this Party will be to restore veterans to honored citizen's status as opposed to the third class status they currently hold, by really honoring the promises that were made to them, and providing for the benefits they have earned by protecting our great nation.

We plan to prioritize the national budget by what we feel are the most important issues first, with the first priorities being National Defense (under which, comes veterans issues), care for the disabled, elderly and children, employment and a balanced budget, as opposed to what apparently constitutes the current priorities of Foreign Aid, Welfare, equal distribution of the wealth based on need and Illegal Immigrant Assistance.
PLAN:
In order to implement our policies we will develop a moderate Party

Policy.

We will organize along political District lines.

The proposed platform planks will be ratified by a vote of all Party members, since we intend on REALLY being a Party of the people, for the people and by the people.

We will organize administrative committees and platform committees composed of eight members and one chairperson.

Every platform plank will have a committee to research and proffer original proposals to be voted on.

The proposals we be presented to the Steering Committee by 5-1-04, and be voted on by all Party members on 5-15-04.

Attached herein you will note some original platform proposals, which will act as a starting point.

Not all issues have been addressed at this time.

We ask every Party member who fills out the attached membership application to list three committees they would volunteer for (and attach a brief personal bio), if they are able, based on their individual talents and interest, in order of priority.

Since there will be many applicants for each committee, members will be appointed to one committee based on their qualifications.

Each committee will determine the number and scope of any needed subcommittees.

It will be our policy to work closely with the Veterans' Voting Bloc, the Americans Supporting Veterans, the Patriots' Defense Fund, and other Veterans Service Organizations.

We will develop additional plans as we evolve, and encourage suggestions from our members.

We ask all interested citizens, who are registered voters to fill out the attached application and send it in as soon as possible.

It is doubtful that we will be able to organize in time to field candidates by 2004, but we will give it a try anyway.

The initial committees from which to choose are; Steering Committee, Recruitment, Communications, Finance, and the various platform issues already identified in the attached proposals.

Lastly, there will obviously be many opposed to the formation of this new Party, and all we can say to that is: "If you are pleased with the status quo and the integrity/performance of your elected officials and your particular Party, then stay with them, but if you feel it is time for a moderate approach please consider our Party".

For those people who are ultimately the Chairpersons of our various committees, please be mindful that there is a reasonable expectation that either or both of the Main Parties might try to infiltrate our ranks.

The only defense to this will be a careful screening process by our Steering Committee and attention to the behavioral trends of committee members.
The Alamo

Thanks for your consideration,

Philip Earl Jones

E-mail: philipejones@earthlink.net

Web page for prospective members in Texas. http://groups.msn.com/VeteransPartyofTexas/homepage

Sign My Guestbook
View My Guestbook