ROBERT A. HALE
Veterans Bill of Rights-Organization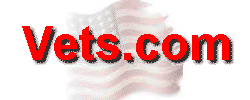 Subscribe to Veteran Issues
http://www.angelfire.com/il2/VeteranIssues/


hadit.com A Great Veteran To Veteran Resource
Serving the veteran and disabled veteran community.
Try Our Links Gedunk over 400 Links.
http://linksmanager.com/haditlinks
ATTENTION Webmasters:
Add a Link To Your Veterans Sites
http://www.linksmanager.com/haditlinks/add_link.html
http://www.esap.org/


Vietnam Music and Historical material(AFVN)
Click here:WorldNetDaily-A Free Press for a Free People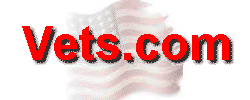 The Retired Enlisted Association - www.trea.org


Apply for Veterans Benefits online
Find your Representative
Veteran's Rights in Federal Employment
Medical Info & Help
Click here: Social Security Handbook 2001
Compensation and Pension advisor-VA
The Freedom For Veterans Amendment Petition

You can sign up here to get free tracking service - a copy of everything they do will be e-mailed to you to read. We need informed Warriors! We need to do this folks. I suggest that every one of us "shadow" our own Representative and Senators. They have to know that we are "watching them". Sign up is easy. Just go to the link below, scroll down, click on the tracking bar and fill out the registration.



Coast Guard Discussion group/Information

Look at this web site for POW/MIA info
http://www.scopesys.com/powmia/

and

http://www.aiipowmia.com/

and list of casualties by state for Korea and Vietnam

http://www.nara.gov/nara/electronic/korvnsta.html
American Battle Monuments Site
http://www.abmc.gov/


If you wish to add your site to the list-please contact webmaster-Thank you
EMAIL Webmaster