Veterans Unite!





From the beginning individuals have served their country-some gave all.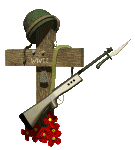 PHILIP EARL JONES
Attorney at Law
USA, Ret. Director, Patriotsí Coalition
126 E. Main Plaza, Ste. 6, San Antonio, TX 78205
Phone: Toll free: 1-866-VET-VOTE; Fax: (210) 227-4229
Web Site: http://unitedvets.tripod.com
Email: philip.ejones@earthlink.net

PHILIP EARL JONES, USA RET
Attorney at Law
NATIONAL DIRECTOR, PATRIOTSí COALITION
126 E. Main Plaza, Ste. 6, San Antonio, TX 78205
Phone: (210) 224-1468; Fax: (210) 227-4229
Web Site: http://unitedvets.tripod.com
Email: philipearljones@sbcglobal.net
6-06-05
TO: All members of the Patriotsí Coalition and Veteransí Organizations in Bexar County, Texas
RE: Judicial Candidatesí Support
Judicial candidates have special requirements, which preclude them making any statements of support of any group, including veterans. However, some of these candidates are veterans themselves.
Therefore, I am posting a list of those candidates, whom I personally support below. Please keep in mind that I know these candidates and can vouch for their integrity. Since integrity usually crosses Party lines, these candidates are from both Parties.
The list may change from time to time as new candidates announce their intentions, and those changes will be promptly posted.
Candidates: County Court # 1; Al Alonso
County Court # 2; Paul Canales
County Court # 4; Sarah Garrahan
County Court # 5; Timothy Johnson
County Court # 6; Wayne Christian
County Court # 7; Monica Guerrera
County Court # 8; Karen Crouch
County Court # 9; Oscar Kazen
County Court #11; Joann Dehoyos
County Court #12; Michael Mery
District Court # 144; Mark Luitjen
District Court # 186; Maria Teresa Herr
District Court # 187; Raymond Angelini
District Court # 225th Judge Sakai
District Court # 226; Sid L. Harle
District Court # 227; Philip A. Kazen, Jr.
District Court # 289; Carmen Kelsey
District Court # 290; Sharon Macrae
District Court # 379; Bert Richardson
District Court # 399; Juanita A. Vasquez-Gardner
"Karen Angelini" as judicial candidate for the 4th Court of Appeals in Bexar County.

Sincerely,
Philip Earl Jones

Press Release: to all Veterans, Conservatives and Media outlets
RE: Urgent New Strategy
Those of you who are my friends and have participated in any of my projects over the last five years (Veterans Voting Bloc, Concurrent Receipt or Health Care Restoration mass action lawsuits, the attempt to form a Veterans Union, know that my main mission has been Veterans unification for the purpose of achieving Veterans equity. You might be interested to know that my Resolution to the state Republican Convention for total restoration of free health care for all retired military passed the State Convention vote, along with Concurrent Receipt for ALL percentages. This is VERY encouraging. If we can get it into the national Republican Platform, it will be the first time ever this issue has been raised to that level. It is my opinion that the RNC is responding to the message we have been sending over the last several years has been read loud and clear.
Additionally, Jim Hopson, the Republican candidate for the 28th District of Texas to the U.S. House seat that was previously held by Ciro Rodriguez, is a personal friend, and a member of the Patriots' Coalition. He has a very good chance of beating the Democrat, Henry Cuellar, who is not a veteran. Jim is an ex - Special Forces soldier, and has pledged to sponsor a Bill to give us back our no-cost medical care. Jim Hopson is a man of his word and I believe him. The Republican leadership has already told him he will be on the House Armed Services Committee and the Veterans' Affairs Committee if they maintain control, which Ciro was on before he lost in the Primaries.
It is imperative that every vet contact their National Delegate to the RNC convention in August and stress the urgent need to pass these two Platform Planks. Combined with the progress made with Concurrent Receipt, and the 30 day maximum limit for VA appointments passed by the current administration, this would provide hard evidence that we need to all come into the fold and show our appreciation by voting for the Republican Party. If they stay in control I firmly believe they will pass a Bill for total restoration of the retired military health care for life, if they were on duty prior to 1995.
This is the single most important addition to the Republican Platform, which may win back the hearts and votes of veterans everywhere. It is important for ALL VETERANS AND RETIREES alike, since the proposed resolution I have made encompasses EXPANDING the VA medical facilities to facilitate retired military as well. This will certainly benefit the other vets, vis-a-vis the reinforced staff etc.
There are thousands of retired military who are undecided about this election and this Plank is the best chance to win them back. They must be shown that the RNC is back in their corner and will honor the "Broken Promise".

Please pass this message to all of your contacts and urge them to do the same. This is our best chance for veterans improved health care.